BEAUFORT PARK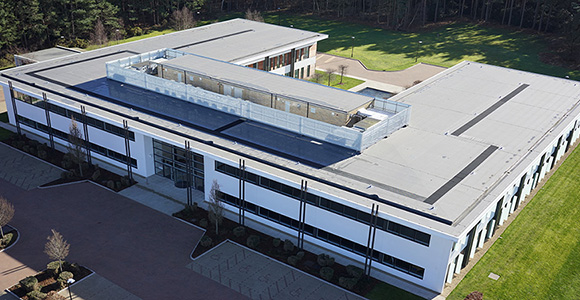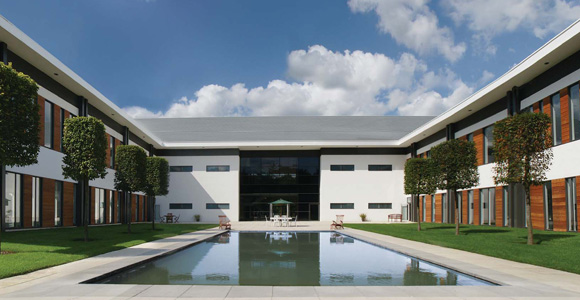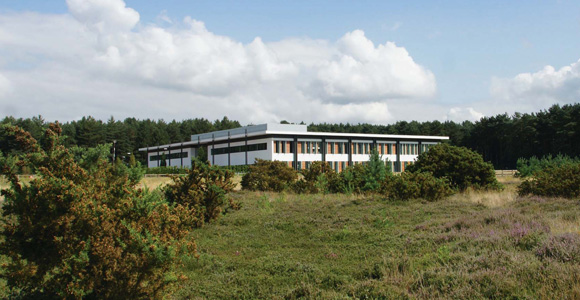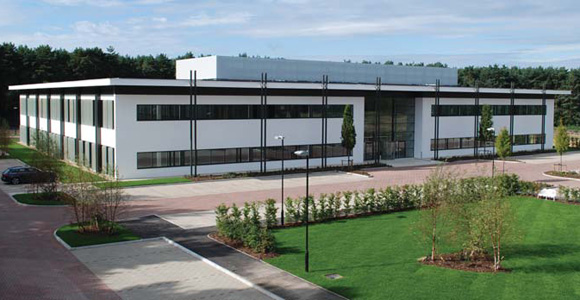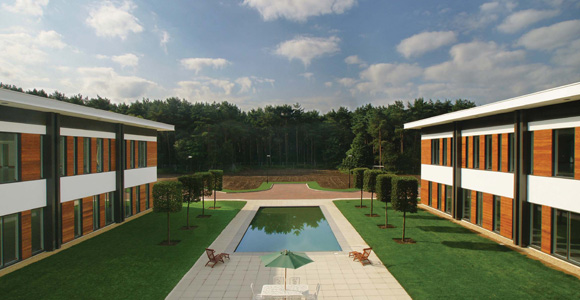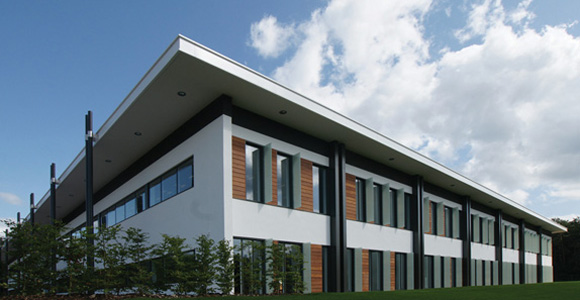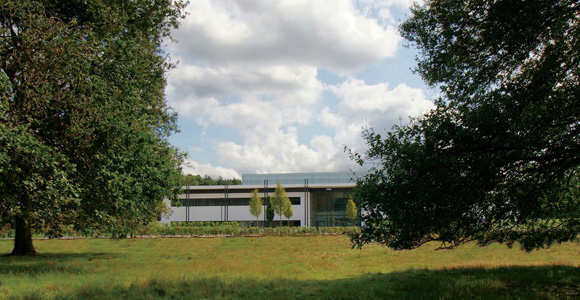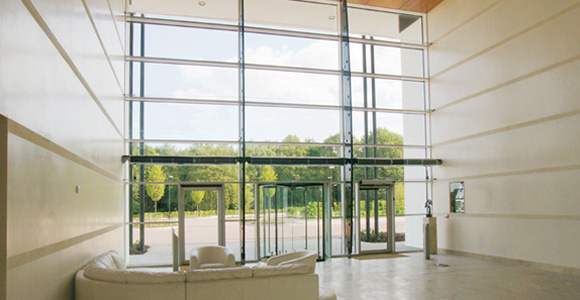 A pioneering green low carbon headquarters office scheme by Fenchurch Estates, providing the most energy efficient speculative office building ever constructed in the Thames Valley.
Conceived for single occupancy, Beaufort Park has the inbuilt flexibility to accommodate up to four self contained tenancies if required.
Locating your headquarters at Beaufort Park will achieve a positive and real expression of your brand, your company will be perceived as forward looking and responsible. It will be a very special place to be – for you, your staff, and your customers.
It is clear that the surrounding coniferous woodland has inspired many architectural details such as the horizontal timber cladding and the tall slender colonnaded columns.
A prestigious entrance takes you into a double height reception, where you can immediately appreciate how natural daylight, and the beautiful surroundings have driven the whole design of the building and its environment. Wherever you look, inside meets outside with stunning views of protected heathland and woodland.
For more information please visit: www.beaufortparkoffices.com